Ghipht Shop

Ghipht Shop is open
Saturdays from 6 p.m. to 7 p.m.
Sundays from 8:30 a.m. to 1:30 p.m.
Tuesday & Wednesday
5p.m. to 7 p.m.
_____________________________
Ordinary Time: July 3rd
Fourteenth Sunday in Ordinary Time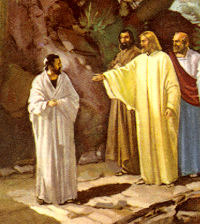 He said to them, "The harvest is abundant but the laborers are few; so ask the master of the harvest to send out laborers for his harvest. Go on your way; behold, I am sending you like lambs among wolves. Carry no money bag, no sack, no sandals; and greet no one along the way. Into whatever house you enter, first say, 'Peace to this household.'"
* * *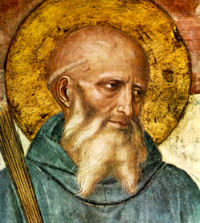 July 11
Memorial of St. Benedict, Abbot
The Ghipht Shop is Highlighting this week...

St. Benedict One-Minute Traffic Rosary
$5
Pray this traffic rosary when you first begin your drive or when you are caught in traffic,hear a siren or see an accident. Each traffic rosary comes on a split ring for ease of attaching to keys. Take your faith wherever you go! May God Bring you safely and peacefully to your destination!
This St. Benedict One-Minute Rosary and Prayer Card features the Saint Christopher Medal centerpiece with marbled black beads, Crucifix and St. Benedict medal dangle
Includes a full-color prayer card
Perfect for anyone with a special devotion to Saint Benedict
Card reads:

The One-Minute Traffic Rosary - "See, I am sending an angel before you, to guard you on the way and bring you to the place I have prepared." - Exodus 23:20

In the Name of Father and of the Son, and of the Holy Spirit. Amen.
On the first bead, pray one Our Father.
On the second bead, pray one Hail Mary
On the third bead, pray one Glory Be.
When you are finished, say: Our Lady of the Way pray for us.

Practice safe driving. Please pay full attention to the road at all times.
* * *
Prayer for Peace for the World
St. Michael Wallet Sized Laminated Holy Card
$.50
Prayer to SAINT MICHAEL
Saint Michael the Archangel, defent us in battle. Be our protection against the wickedness and snares of the devil.
May God rebuke him, we humbly pray; and do thou, O Prince of the heavenly host, by the power of God, cast into hell Satan and all the evil spirits, who wander through the world seeking the ruin of souls. Amen.
* * *
2022 St. Joseph Sunday Missal $11
This easy-to-use 2022 Sunday Missal includes the complete Masses for all Sundays and Holy Days, along with the Easter Triduum. Features Order of the Mass in two colors and large type, people's parts in bold print for quick identification, large selection of more than 135 popular hymns and a Treasury of Prayers for Reconciliation, Holy Communion and more.
* * * * * * * *
We accept the following debit and credit cards.

* * * * * * * *
July 3
For it was fitting that he, for whom and through whom all things exist, in bringing many children to glory, should make the leader to their salvation perfect through suffering.
-- Hebrews 2:10
Perfect through Suffering
Jesus was made perfect in His humanity through His filial obedience unto death. Through Him, God leads you from glory to glory, as you continue to seek and obey Him.
* * * * * * * *
Come visit our Ghipht Shop

The Ghipht Shop is located to the right of our new church under the outside arches.
* * * *
Please support our advertisers!
Our advertisers can also be seen on our website. www.stmargaretbhc.com
OUR NEW ADVERTISING FISCAL YEAR JULY 22 - JUNE 23 IS BEGINNING!
SPACES ARE AVAILABLE!!
We offer great values advertising with us.
Our parishioners are very loyal to our advertisers, and will support your business.
GREAT OPPORTUNITY!
Please call
928-758-7117,
and leave a message, or e-mail rgilbert.stmm@gmail.com
Our prices are extremely reasonable and seen by many in our bulletin and on our website.
1 space for $252 for a full year!
Other sizes are available, and artwork is done with your direction by Rose Gilbert.
* * *
Please call if you are interested!
* * * * *
THANK YOU!
To all our advertisers who have continued to advertise with
St. Margaret Mary.
* * *
Please prayerfully consider advertising
with us.
It is a great value for the many viewers it allows your business to be exposed to,
in print and
on the internet!
It also helps the parish with the expense of printing our bulletin.
* * *
Parishioners of
St. Margaret Mary please support
our advertisers who so faithfully advertise in our church bulletin.
* * *
Our website offers our bulletin on-line in full color, including our advertising pages.
A wonderful additional way to have our faithful advertisers be seen by our parishioners, visitors, snow birds and now everyone on the web.
Stay connected with St. Margaret Mary anytime, and from anywhere.
THANK YOU to all our advertisers for their support.
Interested in Advertising?
Call Rose Gilbert
@ 928-758-7117 please leave a message.
Informational packets about advertising with us are available to pick up in the church office
Monday - Friday
8 a.m. - 7 p.m.
or e-mail
rgilbert.stmm@gmail.com