Ghipht Shop

Ghipht Shop is open
Saturdays from 6 to 7 p.m.
Sundays from 8:30 a.m. to 1:30 p.m.
Tuesday & Wednesday
evenings 5 to 7 p.m.
___________________________________________
The Ghipht Shop will be closed Wednesday, August 15th for
The ASSUMPTION of the BLESSED VIRGIN MARY
_________________________________
Ordinary Time: August19th
Twentieth Sunday of Ordinary Time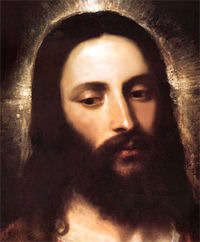 "Whoever eats my flesh and drinks my blood has eternal life, and I will raise him on the last day. For my flesh is true food, and my blood is true drink. Whoever eats my flesh and drinks my blood remains in me and I in him. Just as the living Father sent me and I have life because of the Father, so also the one who feeds on me will have life because of me. This is the bread that came down from heaven. Unlike your ancestors who ate and still died, whoever eats this bread will live forever (John 6:54-58)."
* * *
The ASSUMPTION of the BLESSED VIRGIN MARY
August 15th

The Ghipht Shop is Highlighting this week...

Holy Water Bottle with Caribiner Clip
$5
Our Holy water bottle with caribiner clip is perfectly sized for clipping onto a purse, backpack or belt loop. Comes with a screw off cap for easy filling and a sturdy, metal clip. Great for transporting holy water or just use it for convenient storage.
* * *
2018 St. Joseph Sunday Missal
End of 2018 SALE
NOW $2.50
There are still 4 months left in the missal for you to enjoy and follow with the mass.
Buy one now and see how wonderful it is to have your own Sunday Missal.
This is the most popular and economical ANNUAL Missal for parish participation. Contains the complete Masses for all Sundays and Holydays from the beginning of Advent through the Solemnity of Our Lord Jesus Christ, King of the Universe.
Now includes such popular hymns as "I Am the Bread of Life," "All Are Welcome," "Eye Has Not Seen," "We Walk By Faith," and "Taste and See."
* * *
St Joseph Sunday Missal
$50
The one all-inclusive, complete and permanent Sunday Missal. It contains all the official Mass prayers for Sundays and Holydays that are now in use throughout America. It includes the complete three-year cycle of Sunday readings (Years A, B, C), and all the prayers from the Sacramentary, as well as the presidential prayers. These prayers are repeated for each cycle of readings to make this Missal easy to use and to eliminate unnecessary page turning. Catholics of all ages will truly treasure this excellent Missal destined to last a lifetime. Calendar to year 2106. Special features: Mass themes and biblical commentaries, people's parts in bold print, and more than 167 popular hymns. 1,586 pages.
We also have the Weekday Missal, Volume I & Volume II
The 2 Volume Set is $100.00
* * *
Daily Roman Missal, 7th Ed., Standard Print (Bonded Leather, Burgundy)
$150.00
According to the Roman Missal, Third Edition
First Published over 15 years ago, the Daily Roman Missal is an essential resource for anyone who wants to grow closer to the Eucharist. An ideal traveling companion and a great fit for your glove box, briefcase, backpack, or carry-on, the DRM is a complete source for following the Mass, studying it more closely, and reflecting on its profound beauty and grace.
This new Seventh Edition includes the responses and liturgical texts from the new English translation of the Third Edition of the Order of Mass; all prayers, antiphons, and other texts for the seasons of the liturgical year; the Proper and Commons of Saints; Masses for the Dead; and many Ritual, Votive, and other Masses. It includes all readings (New American Bible with Revised New Testament) from Sunday and weekday Masses, the Proper and Commons of Saints; and many from the Ritual, Votive, Various Needs, and Masses for the Dead. All this plus over 200 pages of devotions and prayers complete this dignified, one-volume hand missal.
Daily Roman Missal Hard Cover is available for $120
We also have the Misal Romano Diario
All years A-B-C and Daily Masses
$180.00
* * *
We accept the following debit and credit cards.

* * * * * * * *
Minute Meditations for Each Day
Anyone who loves father or mother more than Me is not worthy of Me.
--- Mt 10:37
PRAYER: Lord, cleanse and sanctify my love. Grant that You alone may be the First and the Last in my life!
* * *
Come visit our Ghipht Shop

The Ghipht Shop is located to the right of our new church under the outside arches.
* * * *
EXCITING NEWS!
We have added a 3rd 1/4 page to our advertising pages. So now we have 4 more spaces to offer for more advertisements!
Please call if you are interested!
We have a
NEW BIGGER LOOK
for our Advertising Pages.
We are hoping that the NEW BIGGER SIZE will be easier to read for our parishioners and better exposure for our faithful advertisers.
* * * * *
THANK YOU!
To all our advertisers who have continued to advertise with
St. Margaret Mary.
* * *
Please prayerfully consider advertising
with us.
It is a great value for the many viewers it allows your business to be exposed to,
in print and
on the internet!
It also helps the parish with the expense of printing our bulletin.
If interested please pick up an informational packet in the office or e-mail me at the address below.
Parishioners of
St. Margaret Mary please support
our advertisers who so faithfully advertise in our church bulletin.
Our website offers our bulletin on-line in full color, including our advertising pages.
A wonderful additional way to have our faithful advertisers be seen by our parishioners, visitors, snow birds and now everyone on the web.
Stay connected with St. Margaret Mary anytime, and from anywhere.
THANK YOU to all our advertisers for their support.
Interested in Advertising?
Call Rose Gilbert
@ 928-758-7117 please leave a message, you can pick up an informational packet in the church office
or e-mail
rgilbert.stmm@gmail.com